For me, art is a kind of wordless communication between myself and the viewer—a 'fax' of feelings. We are all overwhelmed with technology today, yet the simple act of dragging a pastel across paper becomes the transmitter of my 'highest and best emotions.' I am a primitive mark-maker with a charred stick standing in front of the cave wall. 'See the beauty I saw; this is my story: do you like it? It will be here when I am gone.' Janet R. Thompson
Jan, her husband, John, and their labs, Lola and Lucy, live in Creede, Colorado. Creede is a small former silver mining town nestled in a canyon of the San Juan Mountains in southern Colorado. At sixteen, Jan discovered the pure soft pigment sticks called pastel and has spent the last fifty-five years creating artwork in her own vibrant, colorful style.
Jan attended the University of Oklahoma where she majored in commercial art. After college, the following sixteen years were spent on the East coast, where she married and began raising her family. Jan studied portraiture with Daniel Green at the Art Students League in New York City and was a member of the National Guild of Scientific Illustrators and the Women's Caucus for the Arts, as well as several other art societies in the East. After a successful exhibit in the Cork Gallery at Lincoln Center in New York City, she headed back to her beloved West. She is currently a member of the Pastel Society of Colorado, Pastel Society of New Mexico, American Women Artists, the Tubac Center of the Arts, and a Signature member of the Pastel Society of America.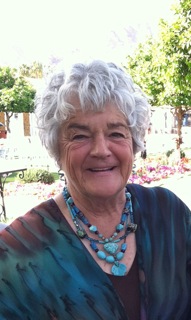 Jan's varied career included magazine production in Odessa, Texas; fashion illustration and hospital public relations in El Dorado, Arkansas; and jewelry manufacturing in Albuquerque, New Mexico. After fifteen years in the jewelry business, Jan and her husband sold the business and "retired" to Creede, where they opened the JThompson Gallery and Lovering's Bead Loft. They sold the bead business in 2007 so Jan could hold summer pastel painting workshops above the gallery. Her popular classes are becoming a summer destination for students to enjoy the mountain scenery. Jan's original pastels and prints reflect the beauty of her mountain community and the western way of life. Her award-winning artwork is becoming highly collectible, especially her signed limited edition prints.
Jan is also represented by Mountain Lighthouse and Gallery in South Fork, CO; K Newby Gallery in the Artist's Collective in Tubac, AZ; and Monte Cristo Gallery in Chloride, NM. Pastel class information is available by emailing This email address is being protected from spambots. You need JavaScript enabled to view it..